Formulary
and content management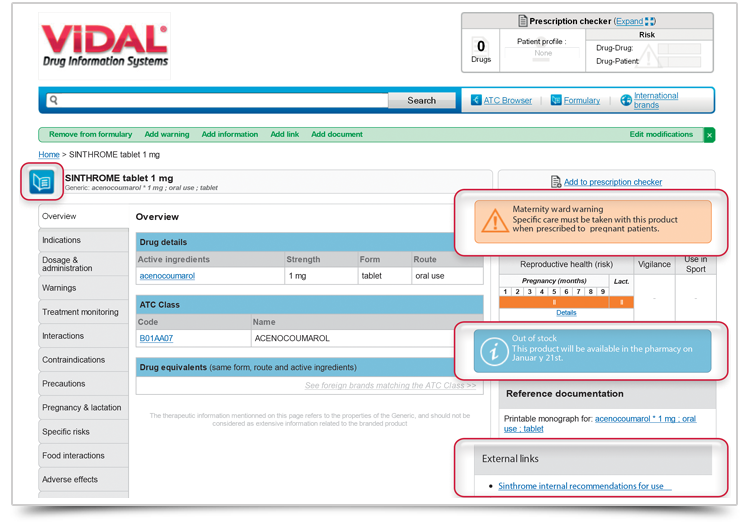 With its integrated hospital formulary management tool, VIDAL Consult allows all hospital practitioners to easily access all the drug references available on-site. Management of the formulary is optimized for the pharmacist who can intervene at any time on a drug item (creation, deletion, modification). Drug data sheets and ingredient data sheets can also be personalized in order to add specific information (warnings, best practice procedures, links to in-house resources, etc.).
Products in the hospital formulary are identified by a specific logo and are automatically positioned at the top of the search results list.
Customized information is visible in the drug and ingredient data sheets.
Use specific tools to manage and personalize the data sheets available in the hospital formulary by adding complementary information.