Reference
Drug Information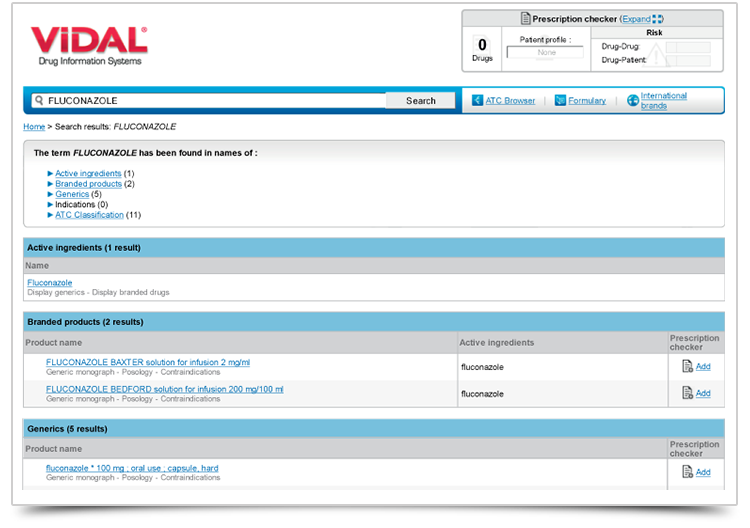 VIDAL Consult provides rapid access to reference clinical information on drugs, curated by a team of healthcare experts (pharmacists, physicians, pharmacologists) and based on national and international reference sources. With its powerful search engine processing all of these data, VIDAL Consult rapidly identifies specific search terms in 5 categories: Brand name, Active ingredient, Generic, Indication and ATC class.
By entering a specific key word, view the results of the search in the different categories.
Easily browse the list of results in each category.
Information can be accessed directly via the automatic completion tool of the search engine (analysis of the first letters of a key word).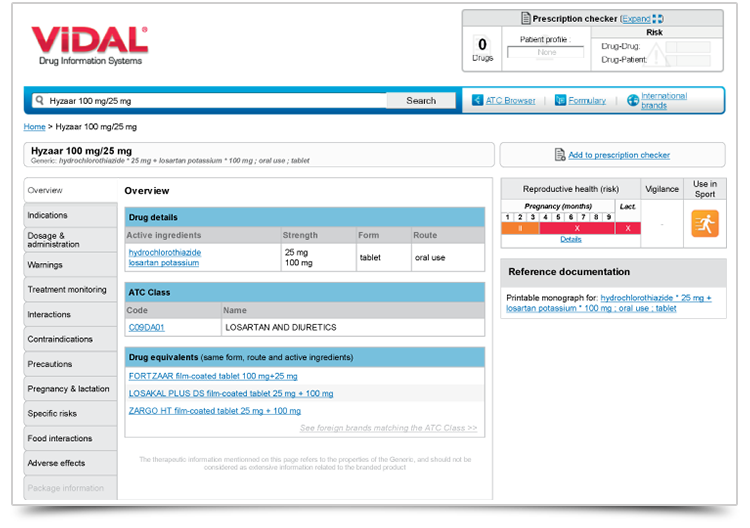 As a result of VIDAL's expertise in structured andsynthetic drug information, VIDAL Consult allows you to quickly access consistent medical and scientific information related to a product or ingredient via its innovative data sheets.
Consult all information associated with the ingredient data sheet.
Rapidly access all sections associated with the drug data sheet.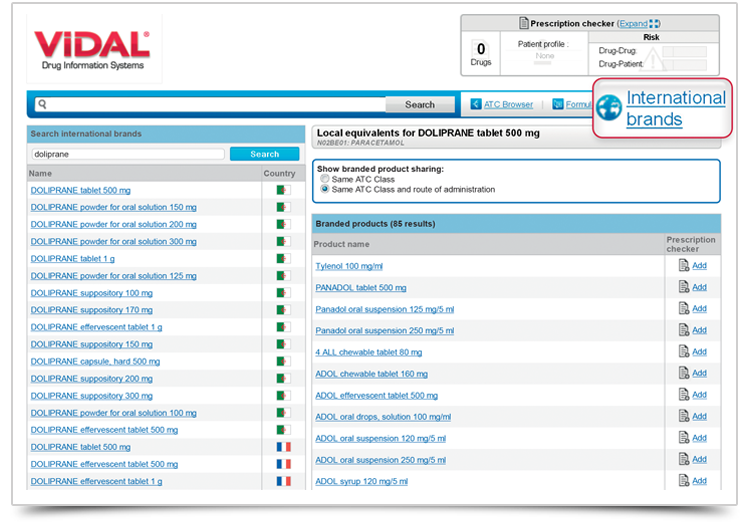 With the International Brands module, you can identify foreign equivalences of a product from a list of almost 250,000 drugs referenced in more than 32 countries on 5 continents. Conversely, you can also find the local equivalents of a drug prescribed in another country.
Display the products similar to a given drug in your region.